Etienne Delessert was born in 1941 in Switzerland, and now lives in Lakeville, Connecticut, with his wife Rita Marshall and their son Adrien.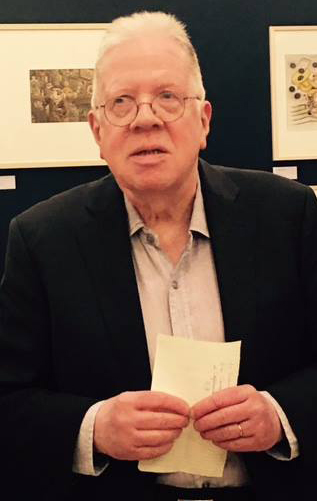 For more than thirty years this self-taught artist has been translating his-and the world's-ideas, passions, fantasies and nightmares into the visual language of books, magazine illustrations, posters, animated films, paintings and sculptures. He reaches both children and adults with his imaginary creatures and landscapes, juxtaposing the familiar with the fantastic to clarify this world and create new and lasting universes.
Delessert has illustrated more than eighty books, some translated in 14 languages, with millions of copies sold worldwide. From his groundbreaking The Endless Party, created in the 60's, along with his influential collaborations with Eugene Ionesco (Contes 1, 2, 3, 4), and Jean Piaget (How The Mouse...), to his more recent award-winning A Long Long Song, Ashes Ashes, Dance!, The Seven Dwarfs, Who Killed Cock Robin?, Humpty Dumpty, Big and Bad, Full Color, Moon Theater and Spartacus the Spider the 12 new Yok-Yok books, A Glass and Night Circus. He is considered as one of the fathers of modern children's picture books.
Twice he was honored by the Premio Grafico of the Bologna World Children's Book Fair. His illustrations have appeared in leading magazines and newspapers such as The Atlantic Monthly, Le Monde and The New York Times. His animated films include the adventures of the endearing Yok-Yok and creations for Sesame Street.
He is the recipient of thirteen gold and fourteen silver medals of the American Society of Illustrators as well as the 1996 Hamilton King Award, and recently a finalist for the 2010 Hans Christian Andersen Award.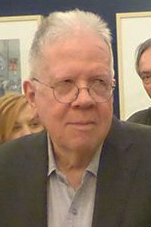 Throughout his career Delessert's work has won acclaim around the world. In 1975 his one-man retrospective hung at the Musée des Arts Décoratifs in the Louvre. A second retrospective, originated in Rome in 1991 at the Palazzo delle Esposizioni traveled to Switzerland, France, Canada and eight American cities, before going to the Library of Congress in Washington DC. Another retrospective was initiated in 1997 by the Olympic Museum in Lausanne, Switzerland, then went to France before coming to New York at the School of Visual Arts Museum.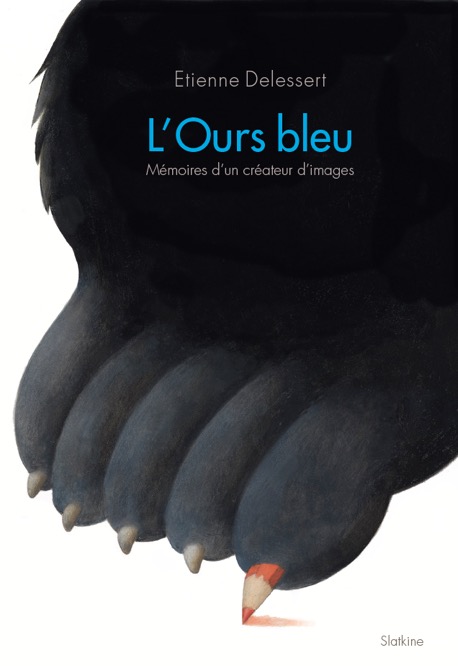 More recently, a large exhibition was presented at the Centre de l'Illustration in Moulins, France, then went to the NCCIL in Abilene, Texas and to the Eric Carle Museum in Amherst. In 2011 a new retrospective was presented in the Château de Saint Maurice, in Switzerland, before going to Paris at the Estienne School of Art in 2013. In 2020 the Tsinghua University Art Museum offered a six months retrospective in Beijing.
An autobiography, l'Ours bleu, was published in 2015 in France and Switzerland by Slatkine Editions.
In 2017 he created in Switzerland the Maîtres de l'Imaginaire Foundation: a vast collection of originals of the best illustrators of children's books, as well as an ambitious program of reading narrative pictures. It had large exhibitions in Strasbourg and Paris in 2018 and in Bologna in 2019. In 2020 it went to the Tsinghua University Art Museum in Beijing.